EAVI keeps you updated with all the media, information and digital literacy news; initiatives,events, software, books, projects, policy, and whatever else we find relating to media literacy in Europe and beyond.
Fake News Video Game
A new browser-based game, Fake It To Make It, is a virutal exploration of how fake news sausage gets made. Instead of teaching us to dissect fake news (as many news literacy programs have been attempting – see below), Fake It To Make It puts the user in the driver's seat of a fake news website operation.
The user begins with a small amount of money and has to decide if they will pay for website hosting in order to gain credibility or use that money for advertising or something else. From there we start looking for news articles to copy/paste onto our site and think about how to monetise our news empire with various advertising options and dissemination through Fakebook groups where we might find sympathetic eyes to click and share our content.
The game's creator, Amanda Warner says she was inspired by a story from Buzzfeed about Macedonian teenagers making Google ad money from publishing fake news in the lead up to the 2016 US election.
[via
Kotaku
]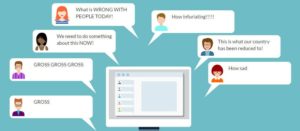 Cybersimple
Cybersimple is a new initiative in Belgium from Google and Test Achats. The website offers internet safety tips in French, Dutch and English on an interactive grid-like platform. You can easily find tips and instructions on using a password manager, why you should check for https protocol when making online purchases, covering your webcam and lots more. Check it out here.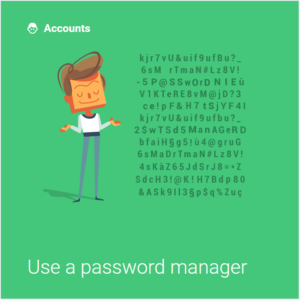 Report on news literacy actions from outside the US
A recent report from WAN-IFRA with The American Press Institute put together this Google document of 131 different news literacy initiatives from around the world, including many in Europe.
Check out the document here to see which news literacy programs are in your country.
News and media literacy the way it's always been taught may not be the right response to fake news woes
Over at Nieman Lab Shan Wang points out that despite the recent attention given to fake news, academics have been 'plugging away' at the problem for years. He speaks to professor Paul Mihailidis, whose research covers how people consume information online, and finds out about the complexities of teaching